Top Ways To Boost Your Curb Appeal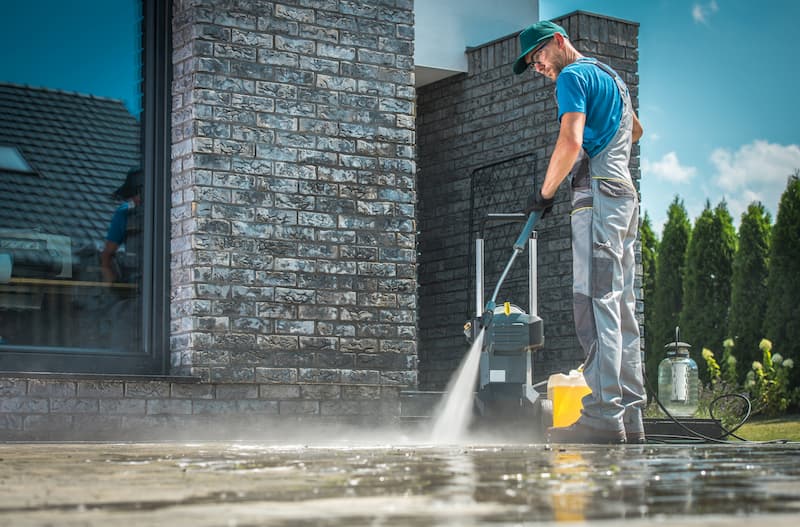 Increasing your curb appeal can be a tall order. Sometimes it can be hard to find the ways when there are so many different options out there. There are also trends to stay on top of and your own style and tastes.
So what are the ways that you can boost your curb appeal that can be efficient and good? We Clean Holmes can show you the many ways you can do it and revamp the image of your home.
If you're interested in learning more or want to schedule a pressure washing service, contact the pros at We Clean Holmes today.
Maintain The Landscape
It's easy to let the lawn and garden go crazy. It may even save you lots of money, but in the end, your curb appeal will suffer. It's worth the money and time to invest in the image and health of your landscape.
Having a manicured landscape will project the image of responsibility and health. This will help boost the curb appeal you have or even lay a foundation for one.
Fix What's Broken
Broken fixtures and features on the exterior of your home can send the wrong message to people looking at your home. When you fix or replace these things, they will look better. All you really need to do is replace what's broken and give regular maintenance to what may be at risk of breaking.
Clean Up The Exterior
When the exterior walls and surfaces of your home are dirty, it sends the wrong message to onlookers. In order to best boost your curb appeal, you will want to invest in cleaning methods that will keep up the image you have for a longer period of time.
If you suffer from stains and grime on the exterior surfaces of your home, you can benefit from pressure washing services. Pressure washing effectively removes all sorts of unsightliness in an instant. There is a wide variety of pressure washing services that are designed to revitalize and restore your exterior surfaces.
Certain services are designed to clean certain surfaces, such as driveway washing and roof cleaning. Be sure to contact the professionals at We Clean Holmes to get the best pressure washing services and care around.
Our team is here to help you every step of the way and make sure that your curb appeal is protected and maintained.
READY TO RESTORE YOUR PROPERTY? CONTACT THE TOP-RATED HUNTERSVILLE AREA PRESSURE WASHING COMPANY TODAY!