Sidewalk Cleaning To Best Maintain Your Huntersville Walking Paths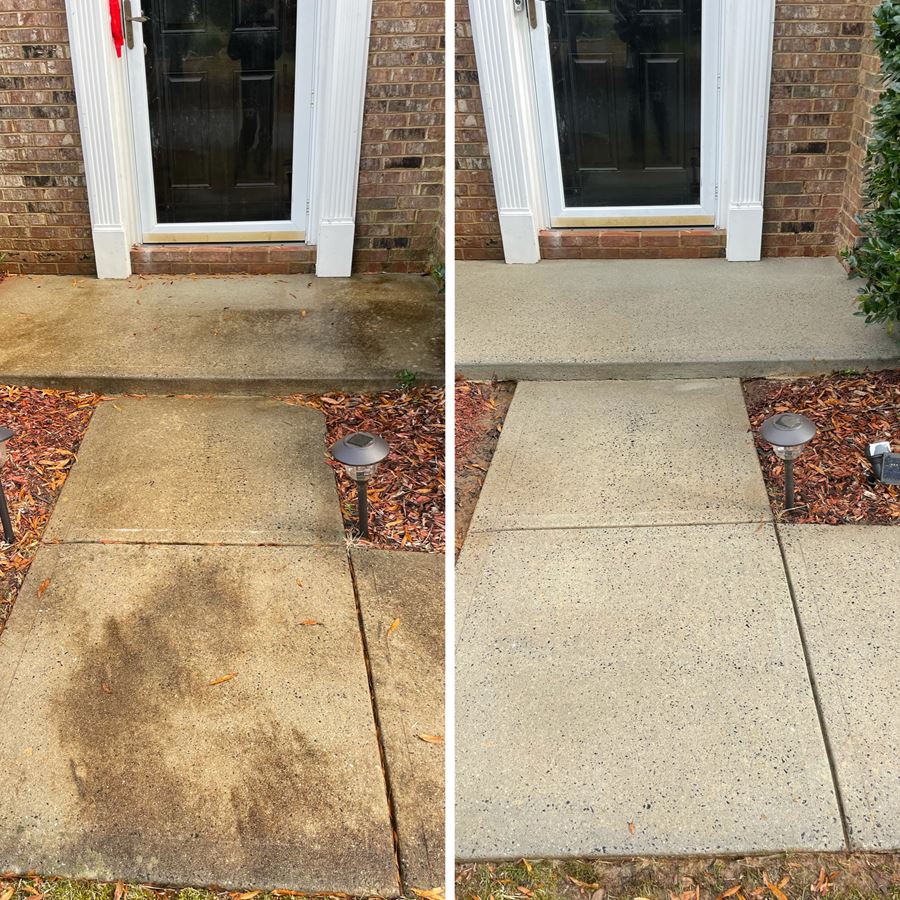 For the best sidewalk cleaning in the Huntersville area, you need the professionals at We Clean Holmes. Our team of pressure washing professionals knows just how to get your sidewalks and exterior surfaces stain free and clean.
We are here to get your exterior services looking fresh in as little time as possible. Sidewalk cleaning is one of our mini commercial pressure washing services that we offer to Huntersville residents. In addition to sidewalk cleaning, we offer building washing, dumpster pad cleaning, and rust removal services to name a few.
Walkway Washing To Keep Your Property Looking Great
Sidewalk cleaning is one of the mini commercial pressure washing services offered by our team. This service is designed to make sidewalks look healthier, younger, and cleaner for all. The results prove to be a welcoming and healthy walking experience for those that use them. An added bonus is that it improves the curb appeal of your commercial property. Sidewalk cleaning will give your clients and guests the right impression of your business.
This service will remove all sorts of stains, grime, mud, dirt, overgrowth, and more. You will be glad to have had this service done on your property so that you can feel confident in the appearance of your property once again. There's really no telling what sorts of benefits you can enjoy when you decide to choose the pressure washing services offered by our team, so don't miss out on sidewalk cleaning today.
Walking Surface Cleaning Means Superior Care For Your Spaces
If you want your commercial property to work its absolute best, sidewalk cleaning is one of the surefire ways to get that done. This pressure washing service removes all sorts of grime, muck, and stains that otherwise weigh down the image of your property. We only want the best for you, and the best can be in the form of pressure washing.
Be sure to contact the pressure washing professionals at We Clean Holmes to schedule sidewalk cleaning for your commercial property. We will be sure to get the job done in an effective and proper manner. We are here for you every step of the way to ensure that your commercial property is looking in tip-top shape.
READY TO RESTORE YOUR PROPERTY? CONTACT THE TOP-RATED HUNTERSVILLE AREA PRESSURE WASHING COMPANY TODAY!