Dumpster Pad Cleaning In Huntersville: Expertly Cared For Business Properties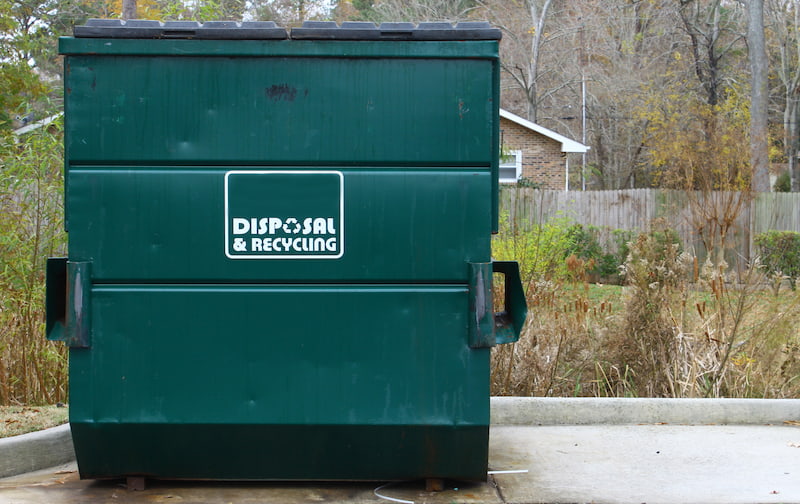 One of the lesser-known pressure washing services in the industry is dumpster pad cleaning, and our team here in the Huntersville area can help you clean your dumpster pad. Dumpster pad cleaning is one of our many commercial pressure washing services to help you more easily maintain your business.
In addition to dumpster pad cleaning, some of our other commercial pressure washing services include building washing, rust removal, graffiti removal, and sidewalk cleaning. All of these services are designed to help you maintain and preserve the image and quality of your commercial property. All of this will help your guests and clients feel welcomed and respected.
Dumpster Sanitation Is The Best Way To Keep Your Business At Its Best
Part of dumpster pad cleaning services is the dumpster sanitation itself. While it's all well and good to clean the surrounding area where your dumpster sits, the service would not be complete without the sanitation of the dumpster itself. What this does is remove all sorts of grease and grime that causes odor and poses a health risk.
Dumpster sanitation will allow for the area surrounding the dumpster to be cleaner and remain clean for a longer period of time. Dumpster sanitation will get to the source of what causes odor and stains on your dumpster pad.
Dumpster Area Sanitation, Completed By Seasoned Experts
We Clean Holmes completes the service by cleaning the dumpster pad itself. Dumpster pad sanitation allows for the areas surrounding your dumpster to be free of stains and odors that cause issues for your property. When clients and guests visit your property and are welcomed by the stickiness of your dumpster area, they are not likely to want to return. Making sure that the dumpster pad area is clean will help you maintain your business's image as well as the health of the property itself.
All in all, this service is a way for you to maintain the health of yourself, your property, and that of your guests. There are several benefits to this service and all of which can be yours since you choose to invest in one of the lesser-known pressure washing services that the industry and we have to offer.
READY TO RESTORE YOUR PROPERTY? CONTACT THE TOP-RATED HUNTERSVILLE AREA PRESSURE WASHING COMPANY TODAY!