Huntersville Driveway Washing To Make Your Property's Exteriors Look Great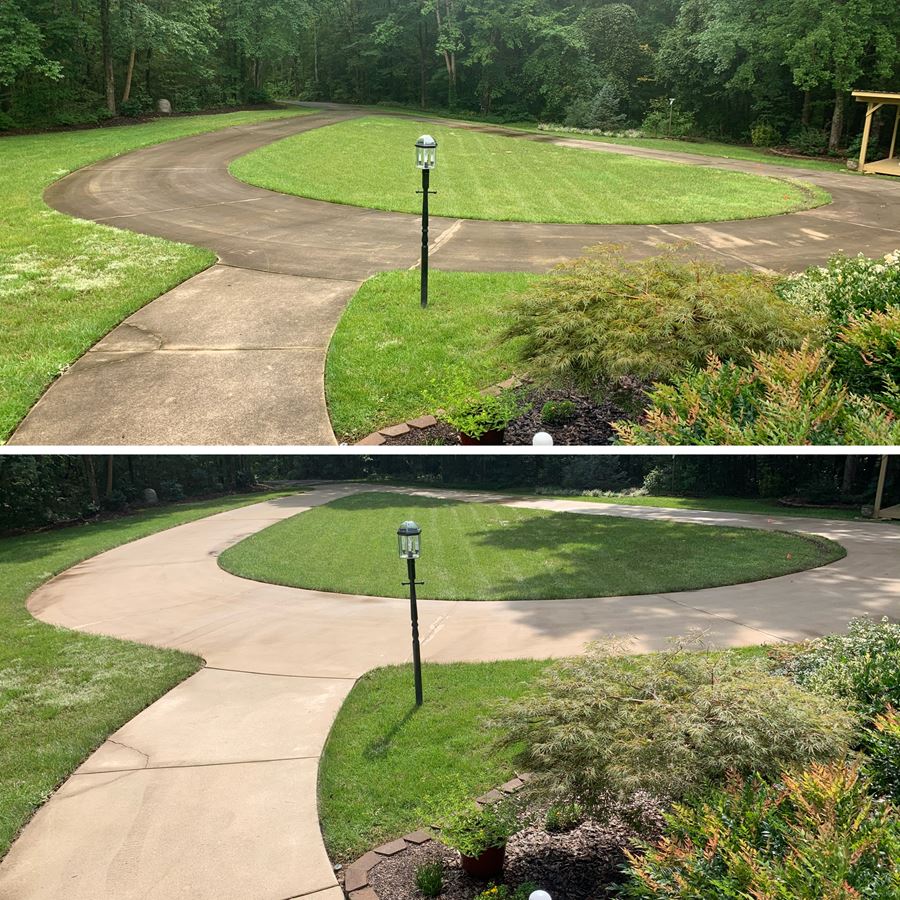 Making sure that your driveway on your Huntersville property is clean and stain free is our main goal when we offer you driveway washing services here at We Clean Holmes. Driveway washing is one of our many residential pressure washing services that we are proud to offer Huntersville residents.
In addition to driveway washing, we offer a great deal of residential pressure washing services that are all designed to help homeowners maintain and clean their property. Some of the other services that you can enjoy include house washing, fence cleaning, and window cleaning. Should you be interested in these services, please contact our team today so they can get you started on the schedule that works best for you and your family.
Concrete Cleaning Pros Serving Property Owners
There will be many times in your life as a homeowner when you will need to invest in certain services to better maintain your home and property. Sometimes driveways get stained and dirty, and the only way to get them effectively cleaned up is with pressure washing professionals. Driveway washing is a service that you can invest in for very little cost compared to going the DIY route.
Driveway washing uses a variety of pressure washing techniques that remove stains and grime from the surface of driveways. The cleaning methods cut deep into the grooves, and even the toughest of oil stains are made to disappear. This is not something that you are likely to be able to achieve on your own.
Exterior Concrete Cleaning Can Wash Away Ground-In Stains And Dirt
Concrete is a tough and durable material that can withstand lots of pressure and exposure to the elements without fear of damage. For this reason, concrete is in an incredible candidate for all things pressure washing. Since most driveways are made from concrete or similar material, there is no need to worry about your driveway getting damaged when investing in driveway washing.
Our team of driveway washing experts will be sure to do the job effectively and give you the results that you deserve and need in order to regain confidence in the appearance of your property and driveway. Contact We Clean Holmes today to schedule driveway washing for your home!
READY TO RESTORE YOUR PROPERTY? CONTACT THE TOP-RATED HUNTERSVILLE AREA PRESSURE WASHING COMPANY TODAY!