Thorough Rust Removal To Restore Your Huntersville Exteriors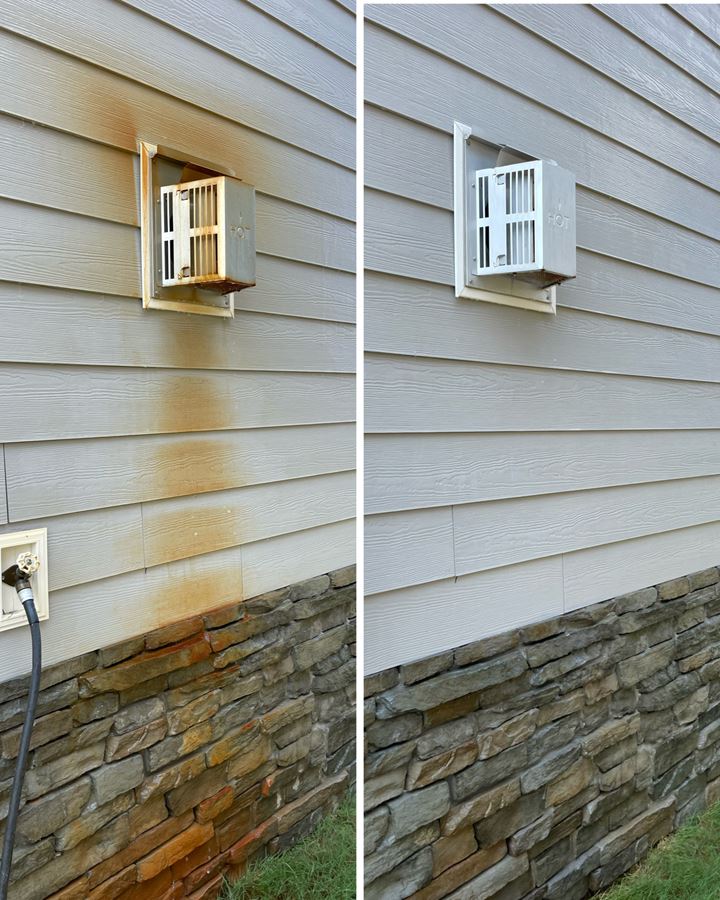 For the best rust removal services in the Huntersville area, you need the best in the business. The best just so happens to be We Clean Holmes. Our team of pressure washing pros knows just how to make your property here in Huntersville look cleaner and healthier than ever.
In addition to offering the best pressure washing for Huntersville residents, our team has a variety of commercial pressure washing services that are designed to cleanse and restore your property. Some of these services include graffiti removal, building washing, and dumpster pad cleaning to name a few.
If you're interested in scheduling rust removal or our other great services, be sure to contact our team today so that you can learn just how to get the best for your property in a timely and efficient manner.
Improving Your Image
Rust has a way of weighing down the image of your property. Not only is it a nuisance to deal with, it just looks plain ugly. Rust doesn't have to be something that you need to deal with anymore when you have pressure washing pros to help.
We Clean Holmes offers you a way to get rid of the rust on your property without having to lift a finger. Rust removal is just one of the many pressure washing services that we offer Huntersville to commercial property owners. This service will make the rust disappear and give your property the facelift it needs. Your confidence will be boosted, and your guests and clients will feel respected and welcomed.
Metal Stain Clean Up
It can be incredibly tough to remove rust stains on metal surfaces on your property. It's tough enough to have these stains on your property, but it adds another level of stress to have to get rid of it all on your own. Luckily you do not have to do it all on your own.
Our business is here to ensure that you do not have to take on the task of removing rust stains on your own. Our team of professionals is here to help you every step of the way in the professional removal of rust. Rust removal allows your property to look younger and healthier, so be sure to contact our team today to invest in the best rust removal for your commercial property here in the Huntersville area.
READY TO RESTORE YOUR PROPERTY? CONTACT THE TOP-RATED HUNTERSVILLE AREA PRESSURE WASHING COMPANY TODAY!