About We Clean Holmes - A Huntersville Pressure Washer You Can Rely Upon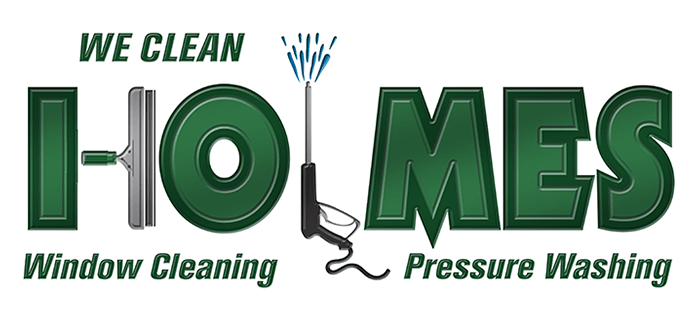 Our pressure washer business here at We Clean Holmes Is all about giving Huntersville homeowners and property owners the best chance at maintaining and preserving their exterior surfaces. The main way in which we are able to achieve our mission is by offering the best of the best when it comes to pressure washing services. We strive to be the number one leader when it comes to pressure washing in Huntersville.
Who Are We
We Clean Holmes is the local leading expert on pressure washing. Our mission here is to provide Huntersville residents with ways to help improve the image and quality of the exterior surfaces on their properties. We are simply pressure washer professionals looking to help those in need.
What We Do
Our primary goal is to use pressure washing and soft washing tactics to make your home or business look its best.
We have a selection of residential and commercial pressure washing services. Our residential services are geared towards residential property owners and homeowners themselves. Our commercial services, however, are geared towards commercial property owners looking to maintain their business and look professional.
Residential Pressure Washing Services
Driveway Washing
Fence Cleaning
Window Cleaning
House Washing
Commercial Pressure Washing Services
Building Washing
Dumpster Pad Cleaning
Rust Removal
Graffiti Removal
Sidewalk Cleaning
Parking Lot Cleaning
How You Benefit
You may wonder why you should hire professionals like us rather than try the DIY pressure washer route. Well, the answer is plain and simple: you benefit more when you hire a professional pressure washer.
One of the main functions of hiring a professional is that you do not have to do the work yourself. That alone is likely the major benefit of what we do. In addition to that are the results that we can give you. We know exactly what to do and when to do it and have years of experience backing up what we can do for you. We have an excellent track record that can show you what we are capable of.
whether or not you decide to invest in our services is entirely up to you. But who we are, what we do, and how you benefit are what's most important to us. We are here to help you restore and cleanse each and every one of your exterior services on your property.
READY TO RESTORE YOUR PROPERTY? CONTACT THE TOP-RATED HUNTERSVILLE AREA PRESSURE WASHING COMPANY TODAY!