Make Your Huntersville Home Look Like New With House Washing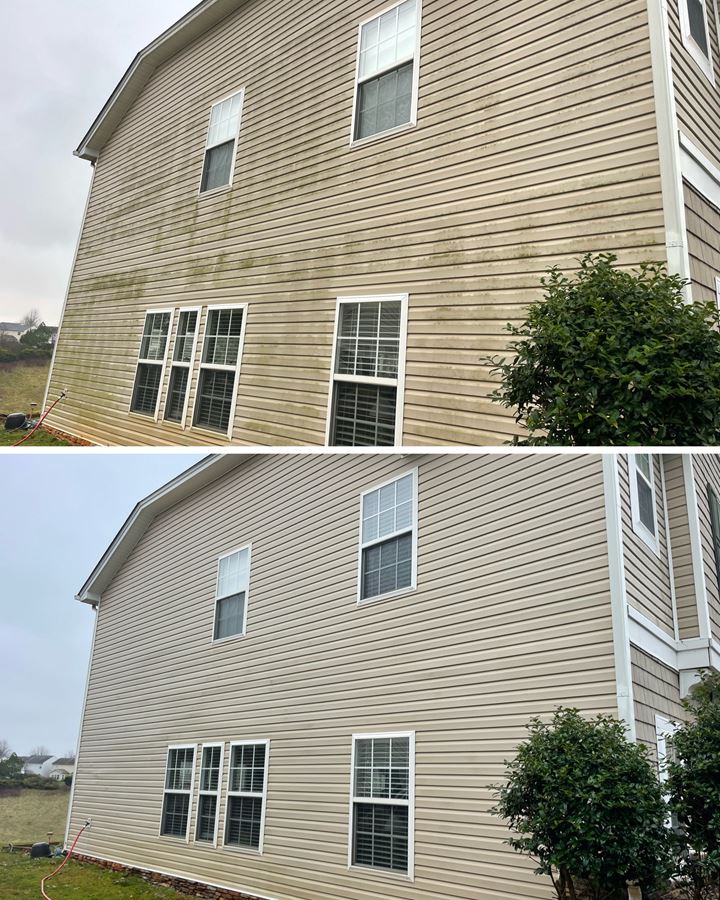 For the best house washing services and results you need the professionals of We Clean Holmes in Huntersville. The main focus of our business is to promote cleanliness and preserve exterior surfaces, and this includes your home here in Huntersville. We offer a wide selection of both residential and commercial pressure washing services to those that need them.
In addition to house washing, we are prepared to offer you the best in driveway washing, fence cleaning, and window cleaning if that is something that you need for your home. If you are interested in receiving or learning about these services, please contact our team at We Clean Holmes today.
Read on to learn more about what house washing is and how you benefit from the service.
Your Home Will Look Better In An Instant With Residential Exterior Cleaning
Overtime, the exterior of your home can turn ugly and dated with simple exposure to the elements. All of this exposure accumulates in debris, dirt, and grime on the exterior walls of your home. In the end, this does not bode well for your home's curb appeal or general health.
In this case, you will want to invest in house washing simply to cleanse and restore your home's exterior surfaces. This pressure washing service is capable of removing all sorts of stains and debris in an instant. There are only benefits to this service and little to no downsides, which bodes well for you and your family.
Revitalize Your Residence With Residential Exterior Surface Cleaning
House washing is one of the more popular pressure washing services in the industry. It is recommended that every homeowner invests in this service at least once per year. An annual cleaning helps preserve and maintain the appearance and health of your home better than if you were to only invest in the service on an as-needed basis.
When you contact a professional business such as ours, we can offer you a free quote on what the service will look like and cost you, as well as set you up on a schedule that works best for you and your family. We work effectively and efficiently to get out of your hair as soon as possible and leave clean and fresh surfaces in our week. So be sure to contact our team today to learn more about how you can schedule this residential pressure washing service for your home or residence.
---
Recent House Washing Related Articles
Major Benefits Of House Washing

Pressure washing has plenty of pros and not very many cons. You've likely seen pressure washing performed or have had services rendered for your home or place of business. You've seen the magic it can do in little time. But have you ever had house washing […]
READY TO RESTORE YOUR PROPERTY? CONTACT THE TOP-RATED HUNTERSVILLE AREA PRESSURE WASHING COMPANY TODAY!