Fence Cleaning Huntersville To Keep Your Fence Looking Fresh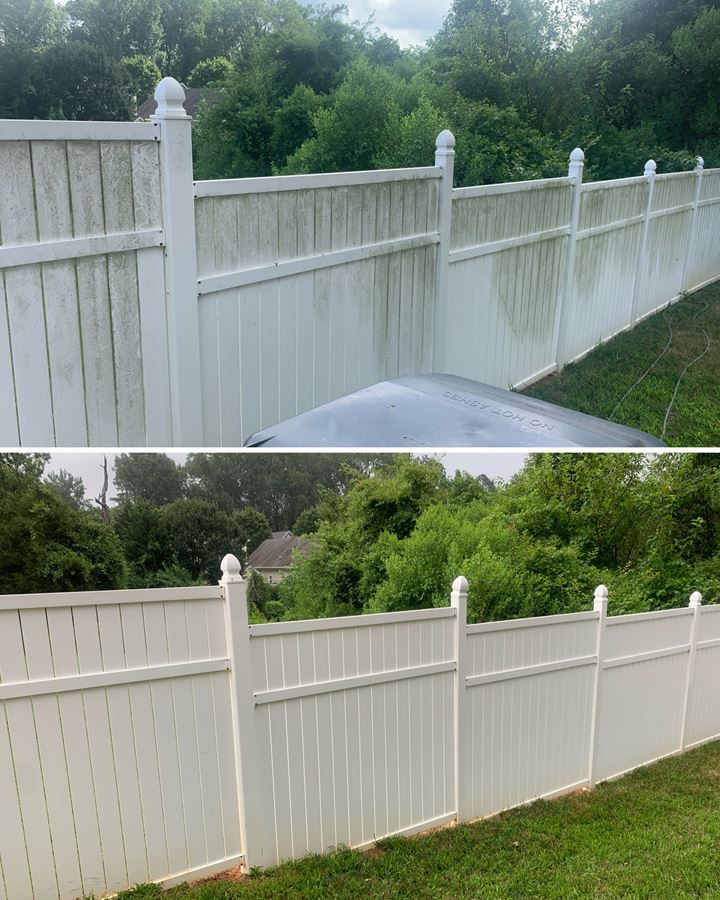 In your search for the best fence cleaning services in the Huntersville area, have you checked out We Clean Holmes yet? Our business is here offering the best of the best one it comes to pressure washing services.
We know what it means to want exterior services that are free of stains and look cleaner than ever. We offer the best of residential and commercial pressure washing services so that you can feel confident and secure in the appearance of your property. In addition to fence cleaning, we offer driveway washing, house washing, and window cleaning, to name a few.
If you are interested in fence cleaning, Contact our team today to schedule the service for your property here in Huntersville.
Wood & Vinyl Fence Washing To Extend The Lifespan Of Your Fencing
Fence cleaning is a pressure washing service that removes stains, grime, and things like chipped old paint from the surface of your fences. Our team is able to effectively cleanse and remove the stains from all sorts of fences, no matter the material they are made from.
We specialize in fence cleaning for wood and vinyl fences in order to preserve and maintain their integrity and lifespan. This service can also be used as a way to refinish your fences, as it can remove all chipped paint and provide a fresh surface for you to work on. No matter what your reasoning is for investing in fence cleaning, our team is here to get the job done in a timely and effective manner so that you can focus on the more important aspects of your life.
A Local Favorite For Fence Washing Services
For several years now, our team at We Clean Holmes has been a local leader when it comes to fence cleaning and other related pressure washing services. We are committed to ensuring that each and every single one of your exterior surfaces on your property is well-maintained and cleaned. Sometimes fences are overlooked in this process for most homeowners, but we take the time to make sure that these areas are as well taken care of as you need them to be.
To schedule fence cleaning for the fences on your residential property, please contact our team today so that you can get the best level of treatment and care as soon as possible.
READY TO RESTORE YOUR PROPERTY? CONTACT THE TOP-RATED HUNTERSVILLE AREA PRESSURE WASHING COMPANY TODAY!